Súper Ciclón Amphan y las secuelas del Tifón Vong
Se espera que el ciclón AMPHAN toque tierra en Bengala el miércoles.
Fuente
El súper ciclón Amphan se convirtió en la tormenta más fuerte jamás registrada en la Bahía de Bengala el lunes por la noche, después de intensificarse con velocidades de viento sostenidas de hasta 270 kilómetros por hora (165 millas por hora), según datos del Centro Conjunto de Alerta de Tifones de EE. UU.
Amphan se ha debilitado ligeramente desde entonces, pero la tormenta sigue siendo el equivalente de un fuerte huracán de categoría 4 en el Atlántico, o un súper tifón en el Pacífico occidental, con vientos de hasta 240 kph (150 mph). Amphan llegará a tierra en menos de 36 horas.
El Centro de Desastres del Pacífico de Estados Unidos (PDC) dijo que hasta 33.6 millones de personas en India podrían estar expuestas a los vientos de la tormenta, mientras que un máximo de 5.3 millones podrían estar expuestos en Bangladesh. La estimación del PDC se basa en datos del Centro Conjunto de Advertencia de Tifones.


https://edition.cnn.com/2020/05/19/asia/super-cyclone-amphan-india-banglash-intl-hnk/index.html
India y Bangladesh están evacuando a millones de personas de las zonas costeras antes de un súper ciclón que se espera que toque tierra en un área cerca de la frontera de los dos países.
Ya se han desplegado más de 20 equipos de ayuda, y varios más están en espera, dicen funcionarios indios.
El brote de coronavirus está haciendo que sea más difícil para los funcionarios de ambos países evacuar a las personas en estas regiones.
Los funcionarios en Bangladesh temen que sea la tormenta más poderosa desde el ciclón Sidr mató a unas 3,500 personas en 2007. La mayoría murió como resultado del aumento del agua de mar.
Si bien es probable que la velocidad actual del viento de la tormenta disminuya un poco antes de tocar tierra, el clima de la India El departamento predice que el aumento del agua podría llegar a 10-16 pies (más de 3-5 metros)

.


Amphan: India and Bangladesh evacuate millions ahead of super cyclone
Por lo tanto, sugerimos una meditación diaria a las 1:45 pm UTC para disipar el ciclón Amphan de ahora en adelante hasta que se disuelva por completo.
Esta tabla muestra la hora de la meditación para zonas horarias seleccionadas, incluida la hora de Dhaka / Bangladesh:
Aquí están las instrucciones:
1. Usa tu propia técnica para llevarte a un estado de conciencia relajado.
2. Declara tu intención de usar esta meditación como una herramienta para acelerar el proceso de disolución del Ciclón Amphan.
3. Visualiza un pilar de Luz que emana del Sol Central Galáctico, pasando luego por todos los seres de Luz dentro de nuestro Sistema Solar y luego por tu cuerpo hasta el centro de la Tierra.
Visualiza otro pilar de Luz que se eleva desde el centro de la Tierra, luego sube a través de su cuerpo y sube al cielo hacia todos los seres de Luz en nuestro Sistema Solar y nuestra galaxia. Ahora estás sentado en dos pilares de Luz, la Luz que fluye hacia arriba y hacia abajo simultáneamente. Manten estos pilares de Luz activos durante unos minutos.
4. Ahora visualiza una luz rosa suave disolviendo el Ciclón Amphan, haciéndolo inofensivo. Visualiza esta luz rosada suave protegiendo a todas las personas y sus propiedades en el camino del ciclón. Visualiza esta situación resolviéndose de la manera más positiva posible.
Puedes usar este audio guiado para esta meditación, pero reemplazando la palabra "Huracán Irma" por "Ciclón Amphan" en el paso 2 y 4 cuando hagas las visualizaciones.


https://goo.gl/9MsEJi


También puede incluir esto en la Meditación de emergencia a las 2 PM UTC si te sientes guiado.
Visualiza una luz rosa suave que protege a todas las personas en el camino del ciclón.
Visualice el ciclón debilitado y causando el menor daño posible.


https://www.welovemassmeditation.com/2018/02/breakthrough-meditation-at-2-pm-utc-and.html
El tifón Ambo (nombre internacional Vongfong) tocó tierra a las 12:15 pm el 14 de mayo en San Policarpio, Samar Oriental.
El primer tifón que golpeó el país este año tuvo vientos máximos sostenidos de hasta 155 kilómetros por hora (kph) y ráfagas de hasta 255 kph.
Las áreas más próximas son las ciudades de San Policarpio, Jipadpad, Arteche, Oras y Maslog en el este de Samar, y Bobo, Laoang, Lope de Vega y Mondragón en el norte de Samar.
https://www.lavanguardia.com/sucesos/20200516/481187497335/llega-tifon-vongfong-manila-filipinas-video-seo-ext.html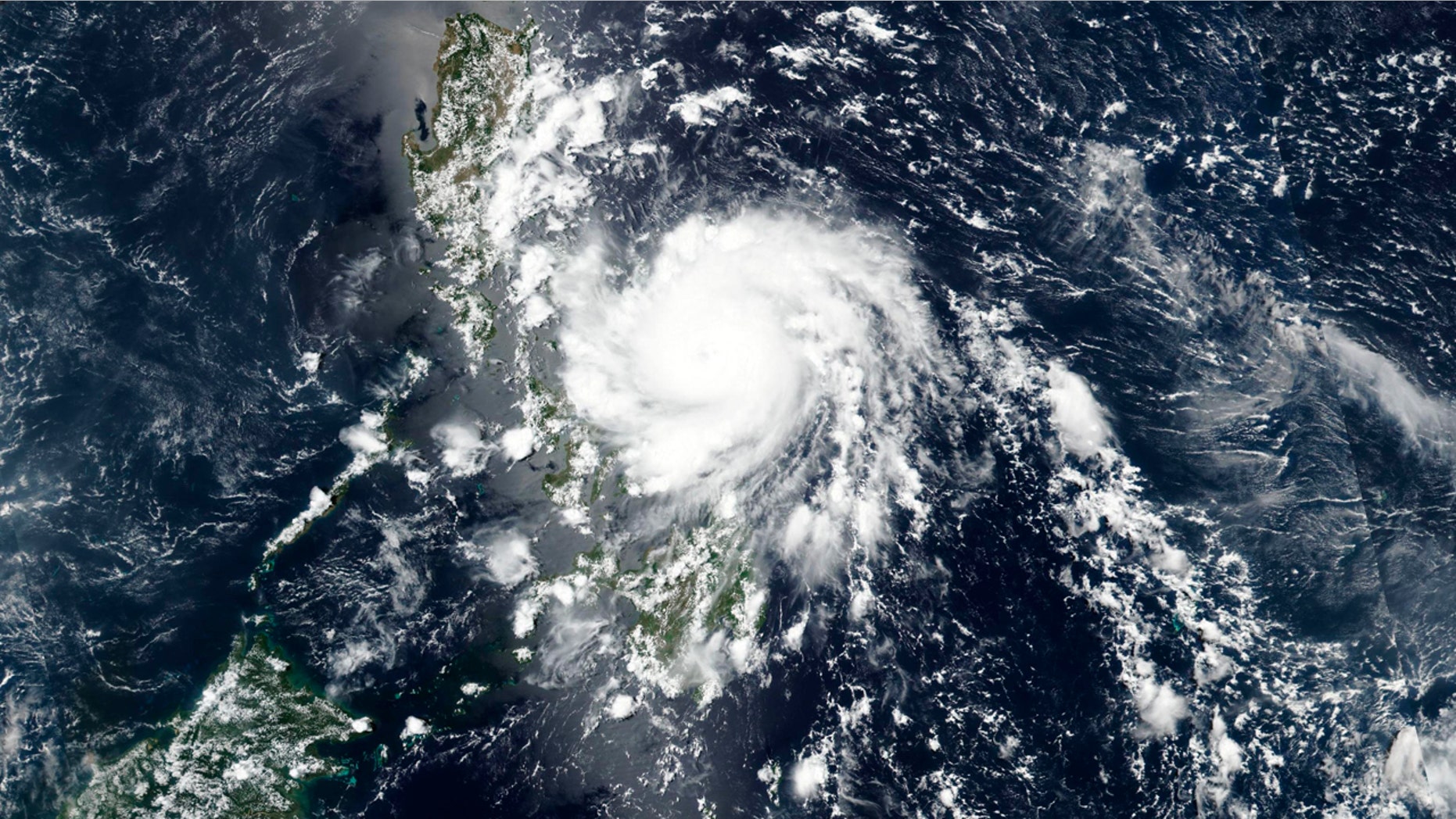 El jueves 14 de mayo de 2020, la imagen del satélite publicado por la NASA muestra al tifón Vongfong rugiendo hacia el este de Filipinas.
(Visión mundial de la NASA, Sistema de datos e información del sistema de observación de la Tierra (EOSDIS) a través de AP)
Fuente
Después de la caída inicial, el tifón se movió hacia el noroeste sobre la tierra firme de Luzón trayendo vientos destructivos e intensas lluvias. Según los informes iniciales, más de 1.100 casas fueron destruidas y 6.300 sufrieron daños parciales en la provincia de Samar Oriental, incluidas nueve instalaciones sanitarias y el único laboratorio de pruebas acreditado por COVID-19 para la región de Bicol. Se estima que más de 40.000 agricultores se han visto afectados por los daños en las tierras agrícolas y las pérdidas de producción. Samar oriental declaró el estado de calamidad y ha pedido al gobierno nacional que active los fondos de respuesta rápida, ya que los fondos para calamidades locales ya se habían agotado para la respuesta de COVID-19.


https://reliefweb.int/report/philippines/asia-and-pacific-weekly-regional-humanitarian-snapshot-12-18-may-2020
Ambo atacó con decenas de millones de filipinos encerrados en sus hogares debido al coronavirus, pero al menos 140,000 tuvieron que huir debido a la poderosa tormenta, tuvieron problemas de desastres.
Ambo derribó árboles, derribó cables eléctricos y destruyó casas a su paso.


https://news.abs-cbn.com/news/05/19/20/ambo-leaves-at-least-p126-billion-in-agriculture-infrastructure-damage
Más de 150,000 personas se enfrentan a un tifón debilitado en refugios de emergencia.
(AP: Melchor Hilotin)
Fuente

¡Victória de la luz!
We Love Mass Meditation organiza Meditaciones en masa con el objetivo de ayudar a alcanzar la liberación planetaria tan pronto como sea posible

Por favor únete a cualquiera de las meditaciones diarias a continuación si te sientes guiado.
Meditación para detener el brote pandémico en China cada 4 horas
Meditación de la Flor de la Vida, 12 p.m. UTC y cada 4 horas, también en cualquier momento y con la mayor frecuencia posible
https://www.welovemassmeditation.com/2019/09/flower-of-life-meditation-every-4-hours.html

https://spanish.welovemassmeditation.com/2019/09/meditacion-de-la-flor-de-la-vida-cada-4.html

Enlace a la Meditación de la Clave para la Liberación:
https://www.welovemassmeditation.com/2018/08/new-daily-meditation-schedule.htmlgolden age islands of light
https://spanish.welovemassmeditation.com/2018/08/meditacion-clave-para-la-libertad-todos.html

Meditación de la Raza Central Cósmica a las 3:15 PM UTC:
https://www.welovemassmeditation.com/2019/02/cosmic-central-race-meditation-at-315.html
https://spanish.welovemassmeditation.com/2019/02/meditacion-diaria-de-la-raza-cosmica.html
Meditación de columnas búdicas a las 3:30 p.m. UTC:
https://www.welovemassmeditation.com/2018/10/daily-buddhic-columns-meditation-at-330.html
https://spanish.welovemassmeditation.com/2018/10/meditacion-diaria-de-columnas-budicas.html

También organizamos regularmente diferentes meditaciones de masas para diversos propósitos. Se pueden encontrar en este enlace a continuación:
https://welovemassmeditation.blogspot.co.uk/p/blog-page.html

También proporcionamos apoyo financiero de emergencia a los trabajadores de la luz de todo el mundo. Por favor, siéntete libre de hacer una contribución regular o única usando el siguiente enlace:
paypal.me/WeLoveMassMedis
Por favor, ayúdanos / apóyanos para una transición gradual hacia la liberación planetaria en la Luz más elevada